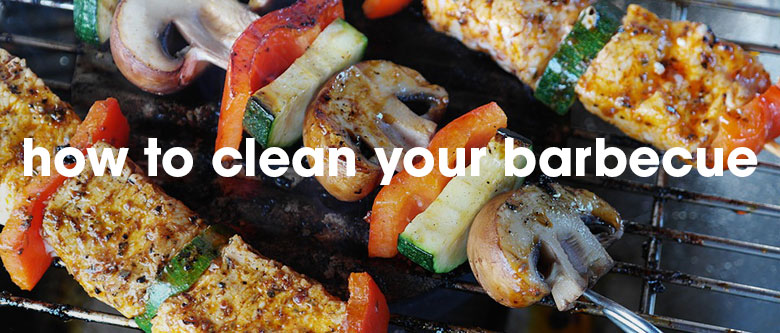 You pull your barbecue from winter storage to find that last summer has seriously taken its toll on the charcoal or gas-powered wonder-food maker.
Grease, grime, dirt, dust, oil and ash have combined to make a mess of your once glorious grilling machine.
Fingers coated in a dust-grease combination, you wonder how do I clean a barbecue that has been in deep storage for such a long time? We come to the rescue.
Okay, that was somewhat melodramatic, but the point still stands. We understand that the barbecue (or BBQ or even barbeque) grill is not something many catering professionals utilise during the colder winter months.
You might even have bought a barbecue on a whim a few years prior, and just haven't managed to get much use out of it due to the often maligned 'Great British Summer' we've been put through in recent rotations around the Sun.
Luckily for those wondering whether now is the time to get rid of the grime on their grill, we've got a quick and easy to follow guide for getting your barbecue back in operation and making best in class burgers for the beer-garden-going crowd.
How to clean your barbecue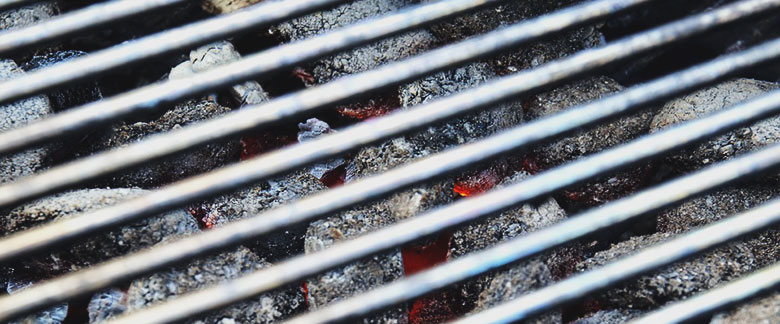 Before you begin scrubbing and really giving your grill some elbow grease, you'll need to check the manufacturers' suggestions for cleaning products and procedure.
Not every grill is created equal, and so it's worth checking if certain solutions or cleaning products are safe to use before we start.
1) With the grill in place, heat your barbecue to full heat. If you have a gas barbecue, that just means turning the heat on full. For a charcoal barbecue, throw in fresh coals and wait for them to reach a red-hot temperature.
2) If your grill has a lid, then put the lid on, and leave it for 15-20 minutes to accumulate heat. This bakes off – carbonises – grime and food particles, making cleaning BBQ grill parts easier as caked in portions flake off whilst being scrubbed.
3) Allow your barbecue to cool down, and then scrub the bars with a steel brush. Make sure to angle the brush into awkward corners to get rid of the dirt that has built up in harder to reach places.
If you use your BBQ regularly, then beyond these simple steps there isn't much more you should really have to do to attain a clean unit. Once per month, it's recommended that you undertake a 'deep clean' process for extra cleanliness.
4) Having used the baking-off method above (and after waiting for everything to cool down – accidentally barbecuing your fingers is a bad idea), remove the grills.
5) Using warm soapy water, wash the bars. Avoid using abrasive cleaners or tools that could damage the grill. There are some products specifically designed for cleaning barbeques, and some general multipurpose cleaners which work wonderfully, but it's worth checking the manufacturer's guidelines. Test any cleaning solution on a small area first to ensure you're using a grill-friendly product.
6) Rinse and dry them immediately, we recommend that you give the grill a light coating of vegetable oil to prevent rusting and foods from sticking when you next use it.
7) Remove all drip trays and drain the oil/grease collected (DO NOT POUR DOWN THE DRAIN). Soak the drip tray and scrub before replacing.
Top tips
Cleaning your BBQ grill after every usage will prevent food from sticking to the bars, and therefore improve the quality of your grilled foods.
Simply wait until the grill bars have cooled, and then use warm soapy water and a stiff wire brush to scrub your grill clean.
Using a wire brush will help remove any burnt-on food stains, and improve the taste of subsequent dishes you cook.
Share