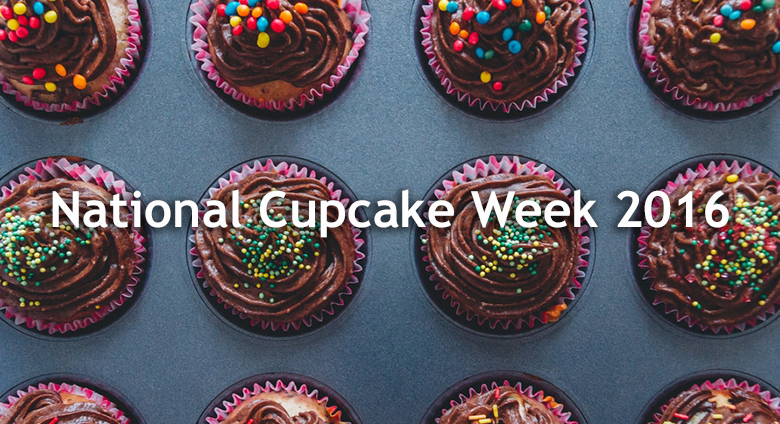 For those of us with a sweet-tooth this is one of the best but relatively unknown weeks of the year!
We're helping to raise awareness of what we think should be one of the sweetest weeks of the year for all involved, and of course that is National Cupcake Week!
There has never been a better time to get into cupcakes!
Frosted, filled, light, heavy, chocolate, plain. We love cupcakes of all shapes, sizes and flavours.
The event was started by British Baker magazine, who are dedicated to covering the entire baking industry, everything from craft, ingredients to the equipment they use are covered.
Which is nice as we have all the equipment you could ever dream of needing to make classic cupcakes.
Not only does the publication help raise awareness of the humble cupcake, they host the National Cupcake Championships!
Part of the reason for the rise in popularity of cupcakes is down to the variation in style, taste and texture that can be achieved with each individual cake.
Unlike a full size cake, where one design, icing and decoration is possible; cupcakes offer multiple options that are easy to serve, and provide one perfect portion tailored to each palate.
The rise and rise of shows like the Great British Bake Off has helped boost the interest in all aspects of baking, with wannabe Nancy Birtwhistle's and Nadiya Hussain's now baking more than ever before.
Not only that, but young people are consuming more cake than they ever have, there are financial rewards to be reaped if business are willing to provide high quality sweet treats such as donuts, cakes and cupcakes.
We have a wide range of equipment to help you make show-stopping cupcakes. From cake decoration tools, cupcake moulds, cream whippers, sieves and hundreds of bakeware options to make your cupcakes dreams a reality.
**The overall #NationalCupcakeChampionships winner 2016 is Betty's Craft Bakery …CONGRATULATIONS!** pic.twitter.com/jRpw00RMPB

— NationalCupcakeWeek (@CupcakeWeek) September 14, 2016
Don't just take our word for it, check out last years Champion, Helen Bollen talking about how her business flourished after taking part in the National Cupcake Championship:
For more information about National Cupcake Week 2016, and how to get involved with the celebrations, please visit: www.nationalcupcakeweek.co.uk
Share