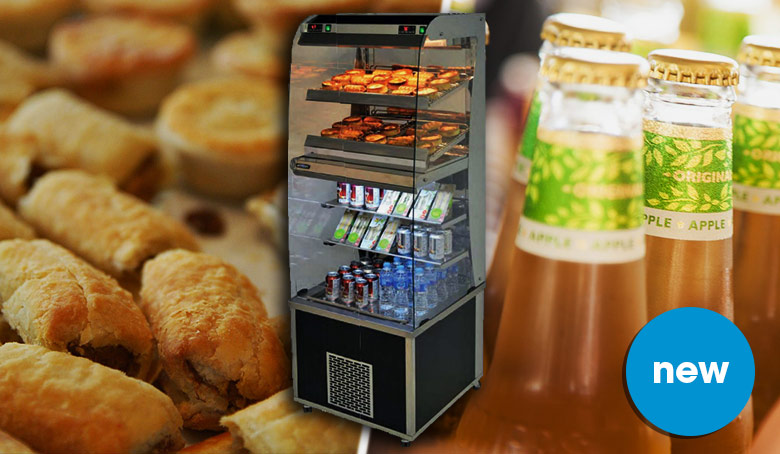 Maximising both floor space and unit capabilities understandably is a difficult task when running a cafe, canteen or coffee shop, especially if you want to offer a wide range of both hot and cold food.
For years, we've preached about how a quality display merchandiser can help maximise sales by providing a platform for hot and cold food and drink, giving customers direct self-service access to your quality items.
But until now, we've never been able to offer a one-stop shop for all things hot and cold. That is until Moffat released the MCH1 heated and chilled display merchandiser!