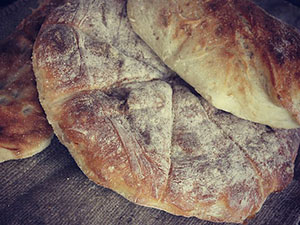 An early morning slice of bread, toasted, and then covered in butter and (lime) marmalade is one of the simpler things in life that I enjoy from time to time. Come to think of it, I really do like a good bread and butter pudding as well.
Basically, I like bread – this recipe is great too by the way.
However there is one freshly cooked loaf that I think would have to be kept away from the toaster or the oven. Instead of finding a home in the breadbin, it is more likely to take up residence in a heavily guarded Swiss bank account.
Robert Didier, who at one point trained with Raymond Blanc, has baked what is set to become the United Kingdom's most expensive bread.