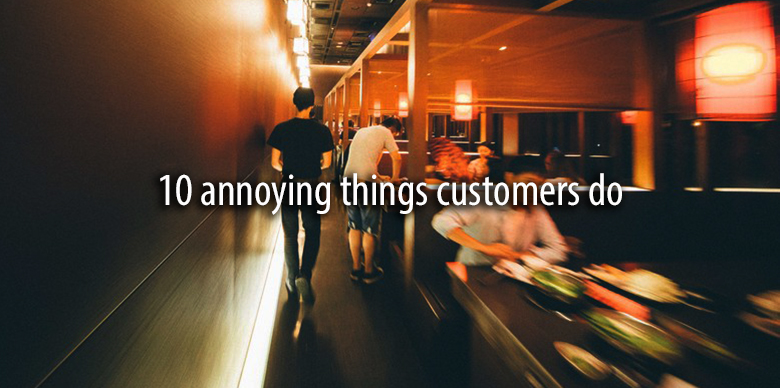 "The customer is always right," is a phrase we hear all too often. Whilst we agree that exceptional customer service is integral to ours, yours and any else's business, there are times – especially in the catering and service industry – where the customer can overstep the mark into rudeness.
We've decided to highlight some of the worst customer actions that really grind our gears, even if we put on a brave face and smile through the internal anger.
If you work in the service industry, then you'll have experienced at the very least one of these customers!